About This Issue
The BHA is currently conducting a tree survey of the neighborhood, and we are seeking volunteers. LEARN MORE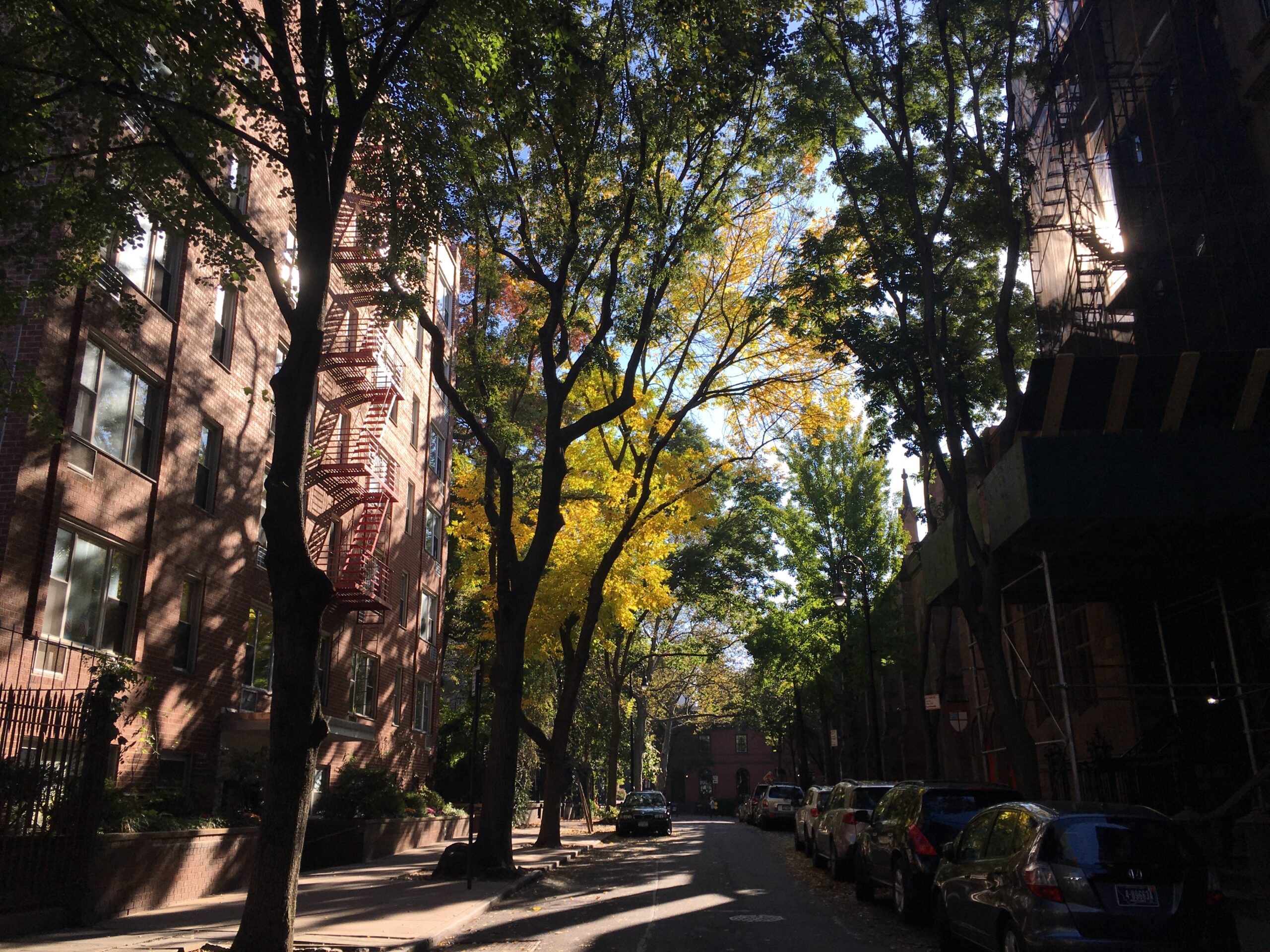 Brooklyn Heights boasts a relatively dense and healthy canopy of trees. In the summer of 2015, a tree census conducted by the BHA in cooperation with the NYC Parks Department found 1,245 sidewalk trees in a variety of species. The BHA has partnered with the NYC Parks Department in a multi-faceted approach to care for our neighborhood's trees. In addition to advising residents about the importance of watering the trees in front of their buildings, especially during hot months, the BHA has arranged for the pruning of sidewalk trees, using funds contributed by film companies and donations by BHA members to the BHA Tree Fund. In 2014, the BHA paid for the planting of 19 new trees throughout the Heights. Periodically, we organize volunteers to conduct surveys to assess the condition of the neighborhood's trees, most recently as part of the Parks Department's 2015 Trees Count! 
Caring for street trees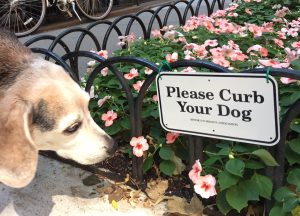 Please visit the Parks Department Tree page for information on caring for and planting street trees. Planting flowers in the tree pits is allowed and encouraged no only to beautify the neighborhood, but also because flowers need frequent watering which will benefit the tree at the same time. Avoid building up soil around the base of the tree since moisture on the trunk could harm the tree.

The BHA sells metal "Please curb your dog" signs to encourage dog owners to mind the health of the trees by curbing their dogs. Dog waste is harmful to trees. Please call the office at 718-585-9193 or email info@thebha.org to purchase a sign.
See a Tree Problem? Let Us Know
Heights residents can ensure the continued beauty of our leafy streets by reporting any dangerous conditions involving trees and especially in the case of accidents. Should you witness damage to a street tree, act quickly to record the vehicle license plate, taking a photo and noting the exact location. Forward these facts to the BHA so we can notify the Parks Department, which can seek monetary compensation.  
Show Your Support for Our Trees
If you'd like to make a donation to the BHA's Tree Fund, please go here. Thank you!