On June 28th the Pier 6 developers sent a written notice to the BHA's counsel, Jenner & Block LLP, reporting their intention to start construction of the two Pier 6 towers on or after July 19th.  Their notice was sent in accordance with an earlier  stipulation between the BHA and the Park's Respondents under which the developers committed to not start construction without providing 3 weeks' notice.
July 19th falls one day after the next, and likely final, scheduled court appearance before NYS Supreme Court Justice Lucy Billings on July 18th. THIS JULY 18th HEARING HAS BEEN POSTPONED TO AUGUST 4th, but the judge has agreed to hear an argument on our emergency TRO request on July 20th.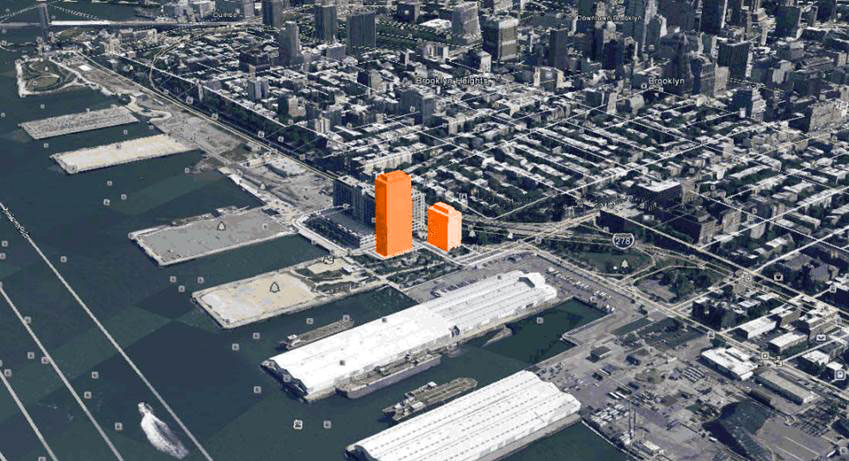 On Friday, June 30th, the BHA filed a motion with the Court seeking a temporary restraining order (TRO) and/or preliminary injunction (PI) to prohibit any construction activities at Pier 6 following the July 18th argument pending Justice Billings' issuance of her decision on the merits of the BHA's Article 78  Petition. The BHA has asked Justice Billings to hear argument on its motion for a TRO/PI during the already-scheduled July 18th court appearance, which has been postponed to August 4th.
The papers filed by the BHA with the Court on June 30th to obtain the TRO/PI included the following documents:

Memorandum of Law
Notice of TRO PI Motion 
Todd Castilow Affidavit
Castilow Exhibit 1
Wilkins Affidavit
Wilkins Exhibit A