Our community is active and engaged, if attendance at our Annual Meeting is any indication. Some late-comers were not allowed in, as the Founders Hall at St. Francis had reached its maximum capacity. For those who were not able to attend, we have compiled links to our hand-outs, the Treasurer's Report, the President's presentation and articles in the Brooklyn Daily Eagle covering the evening.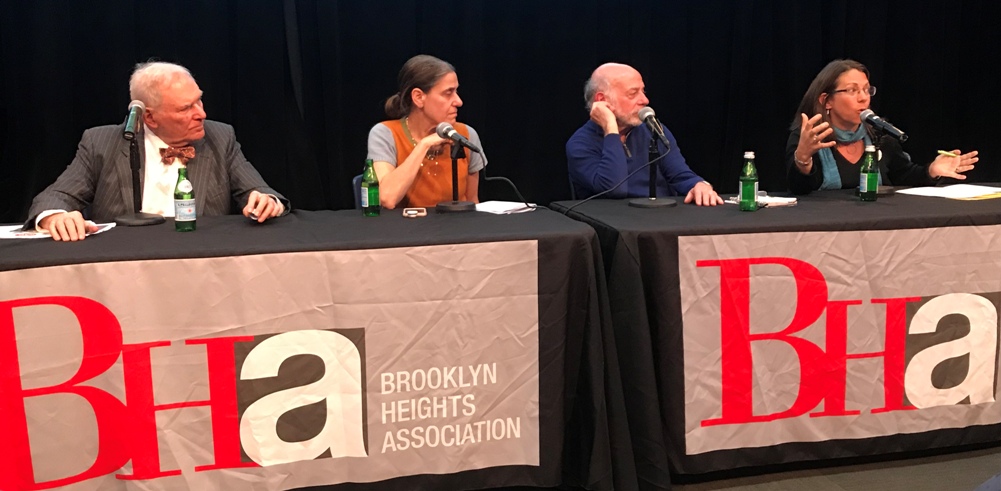 President's Presentation
Treasurer's Report summarizing the BHA's fiscal year 2018 audited financial statements.
Presentation of Awards for Outstanding Service to the Community.
Presentation of our Parallel Bypass Alternative Plan
Brooklyn Daily Eagle  articles:
BQE Concerns Headline of BHA Annual Meeting 
BHA Panel Asks: Who is Planning Brooklyn's Future?