The final court hearing on the BHA's lawsuit to prevent the construction of two residential towers on Pier 6 concluded on November 15th.  Justice Carmen Victoria St. George of NYS Supreme Court presided over four days of hearings after her assignment to the case last summer. During this period she continued the attempts of the prior assigned judge to reach a settlement, but was no more successful. Justice St. George will now make a final ruling on the lawsuit.
Under this Article 78 proceeding, the BHA has emphasized that the Brooklyn Bridge Park Corporation (BBPC) violated the law in multiple respects by approving the construction of 30- and 15-story residential towers at Pier 6.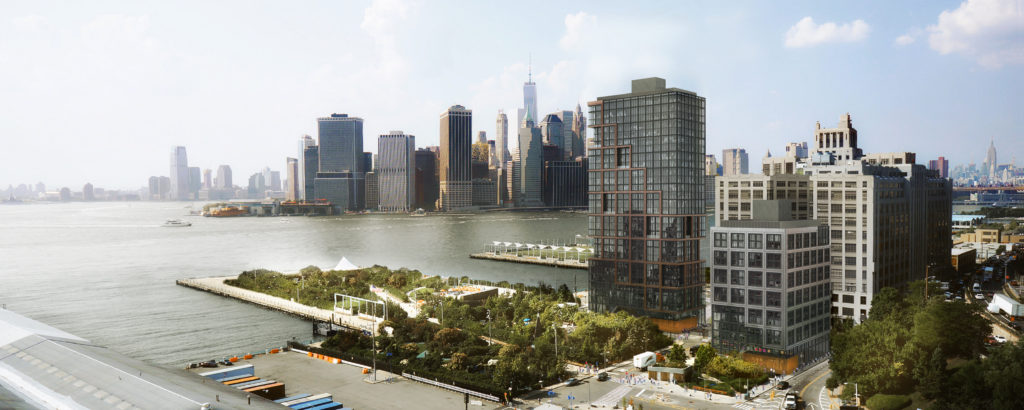 The BHA argued that the BBPC's decision violated 1) the General Project Plan (GPP), which governs the entire park project (in lieu of zoning), because the GPP bars any development to the extent it isn't necessary to help fund the park's maintenance and operations, and 2) the state's environmental review law, because the Respondents relied in their 2016 decision to proceed with the towers on an environmental impact statement that was more than a decade old and should have prepared a "supplemental" environmental impact statement to address the major changes in circumstances since the earlier EIS was prepared, including the crisis of overcrowding in our schools.
Justice St. Geroge did not indicate when she would issue a decision.
We anticipate that the developers will continue to construct the two towers subject to the court's injunction that nothing should be built that cannot be removed and reversed.  Accordingly, the developers are required to proceed with their construction "at their own peril."