This year's meeting featured a panel discussion with candidates for Brooklyn's 33rd Council District. We also honored the Arab-American Family Support Center, Becky Carpenter, Peter Kendall Clark, and Martin Schneider, and gave updates about past and ongoing BHA initiatives.
33rd District Candidates
Elizabeth Adams
Victoria Cambranes
Sabrina Gates
Toba Potosky
Lincoln Restler
Stu Sherman
Benjamin Solotaire
April Somboun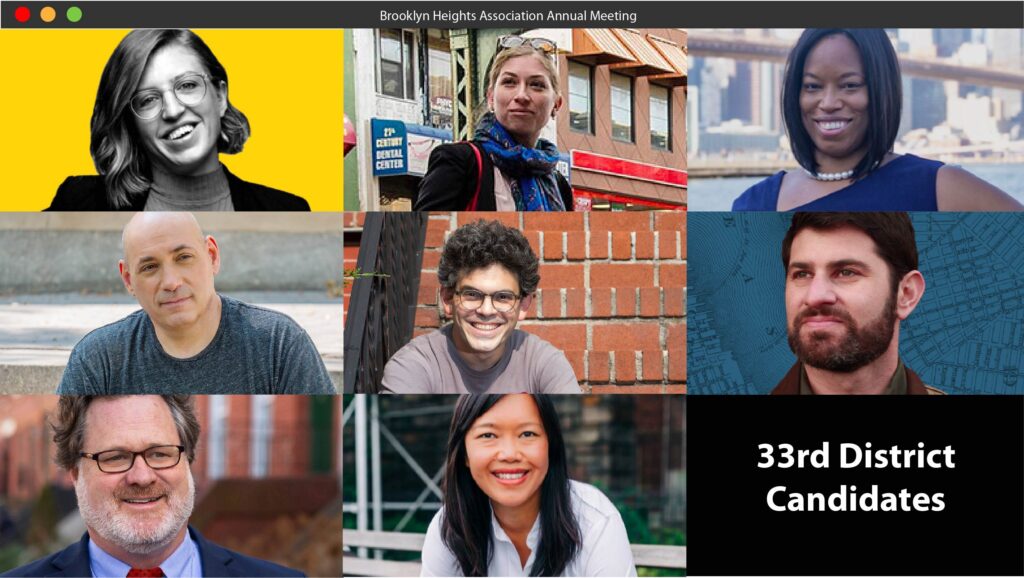 Click here
to read the minutes from our 2020 meeting.