Take Action
What can you do to fight the DOT's Promenade Highway?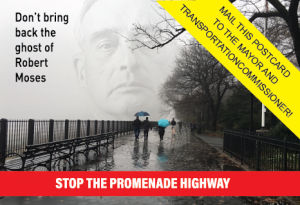 Contact Mayor de Blasio and our other elected officials and tell them you oppose DOT's current options and demand better alternatives. We prepared this letter to Mayor de Blasio and Commissioner Polly Trottenberg (which you can personalize) or a printable postcard. Download and share our "Call to Action" cheat sheet or click on links below to email our representatives:



Let DOT know that the community deserves a better plan:
Joannene Kidder, Chief of Staff & Executive Director of Community Affairs
Division of Bridges
JKidder@dot.nyc.gov
212-839-6304
Help support the BHA's efforts: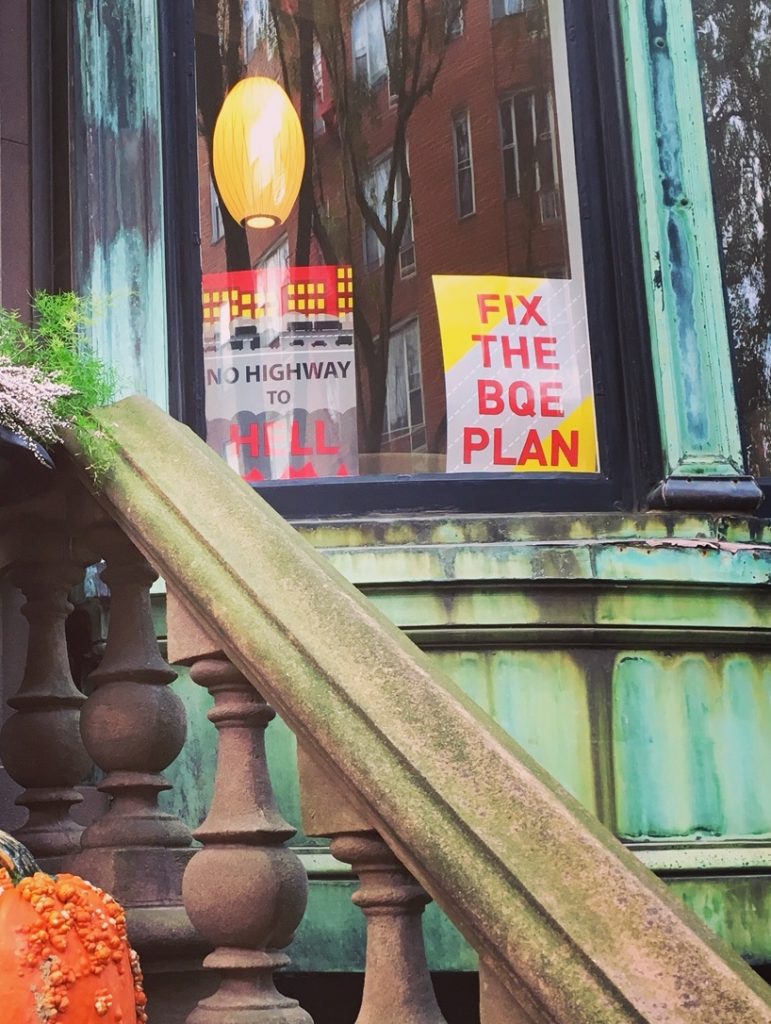 Donate online to: thebha.org/donate or send a check marked "BQE Fund" to BHA, 55 Pierrepont Street, 17D, Brooklyn, NY 11201.
Become a BHA member and strengthen the BHA's advocacy in waging this fight against DOT's plan. Tell your friends and neighbors to join the BHA and join the fight.

The Brooklyn Heights Association, Inc. is a tax-exempt organization under IRS code section 501(c)(3). Your dues and donations are tax deductible to the full extent allowed by law.
Volunteer to distribute our posters (to hang in windows or apartment building bulletin boards) or our buttons.  Call 718-858-9193

Pick up a poster to display in your window, or a button to wear at the Brooklyn Women's Exchange, 55 Pierrepont St.
Sign the ABW petition on Change.org