The Brooklyn Heights Association working with A Better Way, the Cobble Hill Association and nine other neighborhood groups and organizations has drafted a unified vision statement and sent it on November 26 to the Mayor's BQE Panel as well as to our elected officials.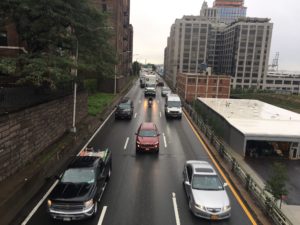 We believe the BQE reconstruction is an opportunity to improve and correct the planning ideologies of the past that prioritized automobiles – dividing and destroying many of the city's historic neighborhoods. We must not just rebuild and maintain the status quo, but reimagine the future of our city, with a greater emphasis on public space and healthy, walkable communities. What is done here can help to lead the way for many more neighborhoods throughout the City of New York. This is our future.
Read the full statement here.

Read the Brooklyn Daily Eagle's coverage here.