BHA Enlists the Help of Elected Officials Regarding the Potential Closing of the Clark Street Subway Station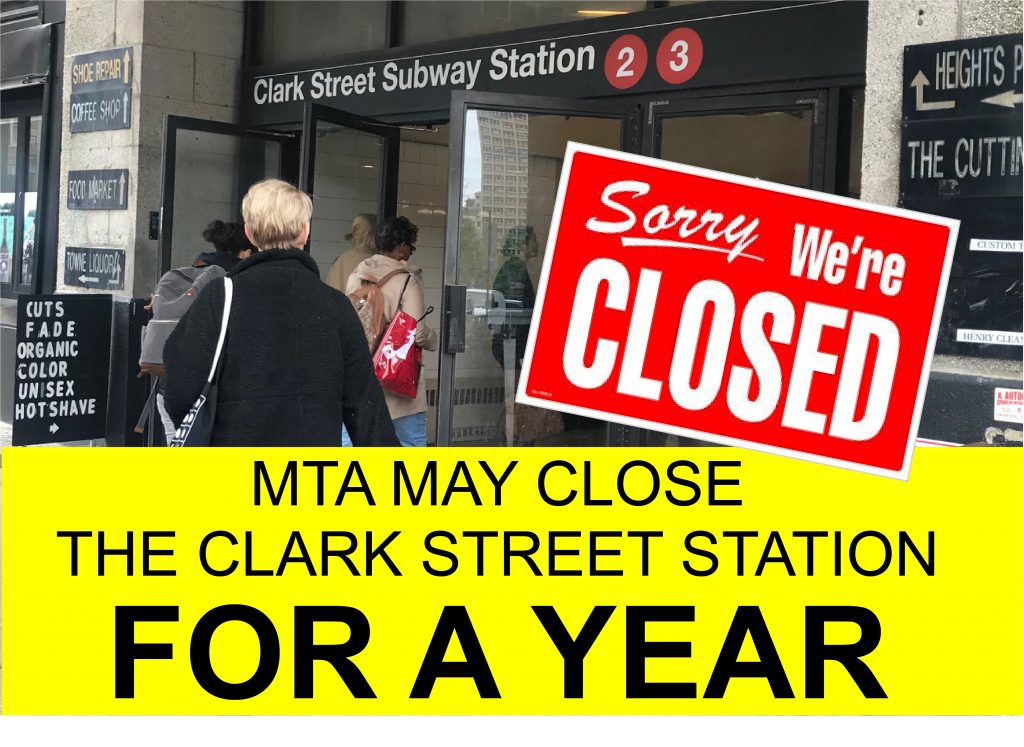 The Brooklyn Daily Eagle reported on April 30th the rumored closing of the Clark Street subway station for an entire year while its three aging elevators are replaced. (Update: The Daily Eagle followed up on May 21st with a report on the BHA's call to action).
The BHA immediately reached out to the Transit Authority's Office of Government & Community Relations to inquire further, but we were unable to get confirmation of this planned closing. A spokesperson reported only that the MTA will issue a Request for Proposals in July and will award a contract later this summer with the project to commence early next year.
The BHA is deeply concerned that the MTA has not engaged more fully with the community about its plans for the elevator modernization project and that a complete closure of the station for one year would have a severe impact on the small businesses that operate both within the station and along Clark and Henry Streets, as well as upon residents with mobility issues for whom a walk to the Borough Hall Station would be difficult.
Due to the MTA's unsatisfactory response, the BHA reached out to its elected officials to request their assistance with obtaining further information from the MTA and whether the agency is considering alternatives to a complete closure. Unfortunately, they met with the same inadequate response.
The BHA appreciates the joint letter that was sent to Transit Authority President Andy Byford by Senator Kavanagh, Assemblymember Simon, Representative Velazquez and Council Member Levin on May 8th in follow up to the BHA's concerns. In addition to asking for greater clarity, it requested that "the MTA consider all possible options for making these repairs before deciding to close the station completely for a year or more."
The BHA will continue to work with its elected officials, area businesses and the community to demand greater transparency from the MTA and to advocate for a phased work plan that allows the station to remain open at all times.
What you can do to stop a complete closure
Call or write the MTA and our elected officials. Tell them that while the replacement of the elevators is needed, the work must occur in phases so that the station can operate at all times. Help us inform the community by distributing and posting this flyer.