Download the full report here. The panel's three core recommendations are as follows: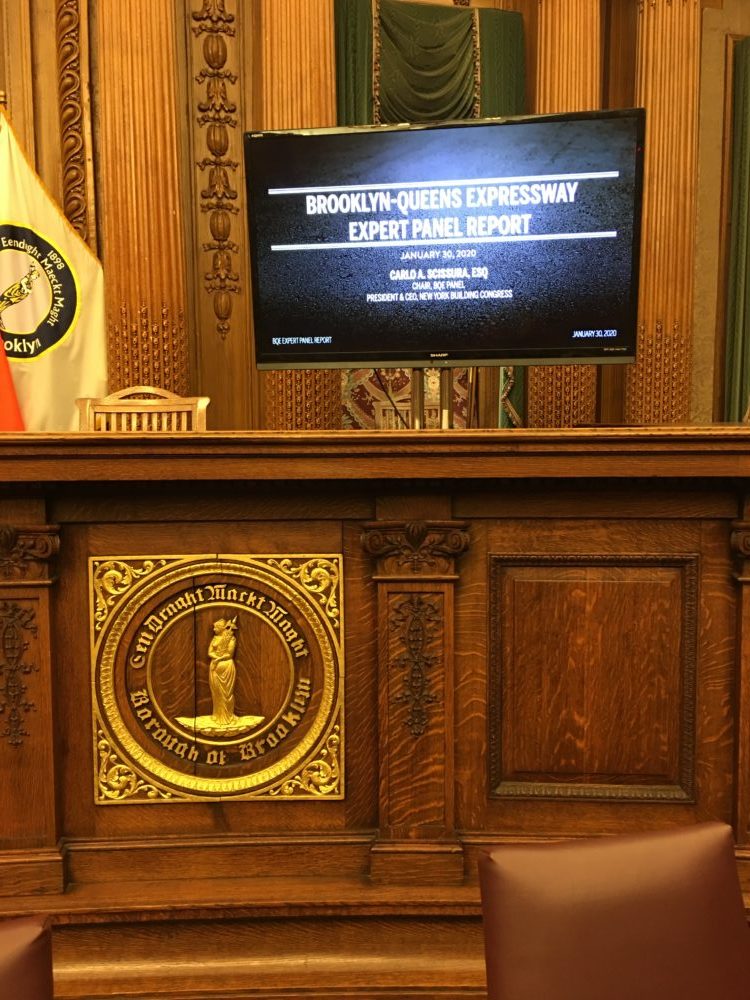 1. Immediate repairs to the cantilever must begin now. This is based on new data, collected in November and December of 2019, indicating sections of the roadway may become unsafe within the next five years.
2. Actions to reduce traffic volumes and improve reliability must be undertaken right away. This includes a recommendation to reduce the lanes from six to four, and to enforce laws prohibiting overweight trucks on the roadway.
3. Planning for a corridor-wide vision that reimagines the highway from Staten Island to Queens should begin now, incorporating modern transportation and sustainability ideals while balancing the physical needs of a deteriorating roadway, with the goal of a new, comprehensive road connecting Staten Island, Brooklyn, and Queens.
We are very encouraged that the panel has embraced many of the ideas the BHA and the Coalition for the BQE Transformation have been calling for – a comprehensive plan for the entire BQE corridor, traffic demand management strategies including lane reductions, and critically, the coming together of our local, state, and federal officials to make this transformative vision a reality.
This community's activism and engagement have had a significant impact so far as evidenced by the Panel's recommendations. What we have accomplished together is remarkable, including the Panel's rejection of the Promenade Highway!
But we have a lot of work ahead to make sure our leaders don't continue to 'kick the can down the road.' The Coalition for the BQE Transformation, of which the BHA is a founding member, is hard at work developing a strategy to get us there, and we will need your help! We'll get back to you in the coming days with ideas for how you can help convince our leaders that they must take advantage of this once in a generation opportunity to change our borough and our city for the better.