Fixing the BQE — and doing it right — is going to take time, perseverance, and vision, but it IS possible — and community input is crucial. This is why we asked you to respond to a BQE survey, and the results are in! View survey results
Over 70% believe the highway should not be widened to restore six lanes of traffic. You want a smaller roadway that maximizes capping and covering, and reduces pollution from greenhouse gas emissions, particulates, and noise.

A significant majority (67%) support making only the immediate repairs needed for safety reasons and taking the time necessary to plan and implement a holistic vision for the entire corridor.

Preserving the Historic Brooklyn Heights Promenade is a top 3 priority for 66% of respondents, and 67% support creating a new connection from the Promenade to the waterfront.
This confirms the BHA, the BQET, and the community are in synch. As you can read in Mary Frost's Daily Eagle article, many of our elected officials, including US Representative Dan Goldman, NY State Senator Andrew Gounardes, Assemblymember Jo Anne Simon and NYC Councilmember Lincoln Restler also share these priorities and have been working doggedly behind and in front of the scenes on this critical issue.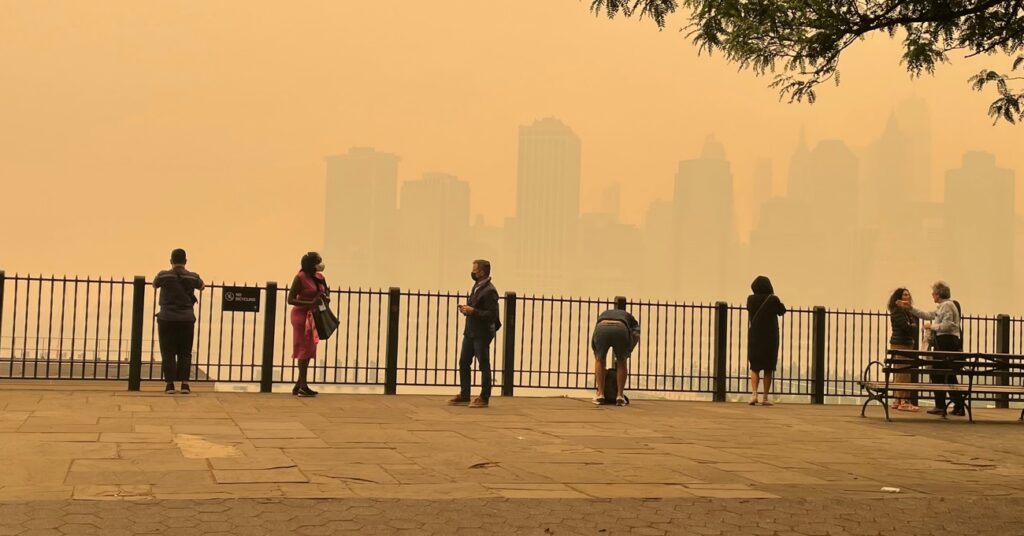 Catch up on other BQE News
Sign up for Online Public Workshop
This Thursday, June 15th at 6:30pm DOT is hosting an online public workshop specifically focused on the Atlantic Ave interchange. REGISTER HERE. We hope to see a big turnout so the City can hear our concerns about street safety, traffic, park entry and other related issues.
DOT Pushing Back Timeline
On Thursday of last week, DOT announced that it was pushing back the timeline to start the NEPA (Federal Environmental Review) process from this fall to spring of 2024. This is ostensibly to allow further study of the impact of congestion pricing and the completion of the traffic modeling currently underway. You can read more in the NY Daily News.
Institute for Public Architecture Symposium
In case you missed it, Mary Frost wrote a fine summary for the Brooklyn Eagle of the Institute for Public Architecture's BQE 2053 Symposium on May 20th.
Frost notes that the current DOT plans for BQE Central would include the demolition and rebuilding of the Harry Chapin playground in the north heights, essentially to accommodate larger trucks on the section of the BQE which passes under Columbia Heights near the playground. Along with many other aspects of the current plans, this outcome is unacceptable.