BHA and Community Oppose "Innovative" Approach
The BHA was extremely heartened by the strong attendance at the Department of Transportation's September 27 presentation of their proposed approaches to the necessary reconstruction of the BQE. Of the two options, first, a lane-by-lane reconstruction ("Traditional Approach"), and second, a temporary 6-lane highway on the Promenade to expedite reconstruction of the roadway below ("Innovative Approach"), DOT gave clear preference for the second, "Innovative," option.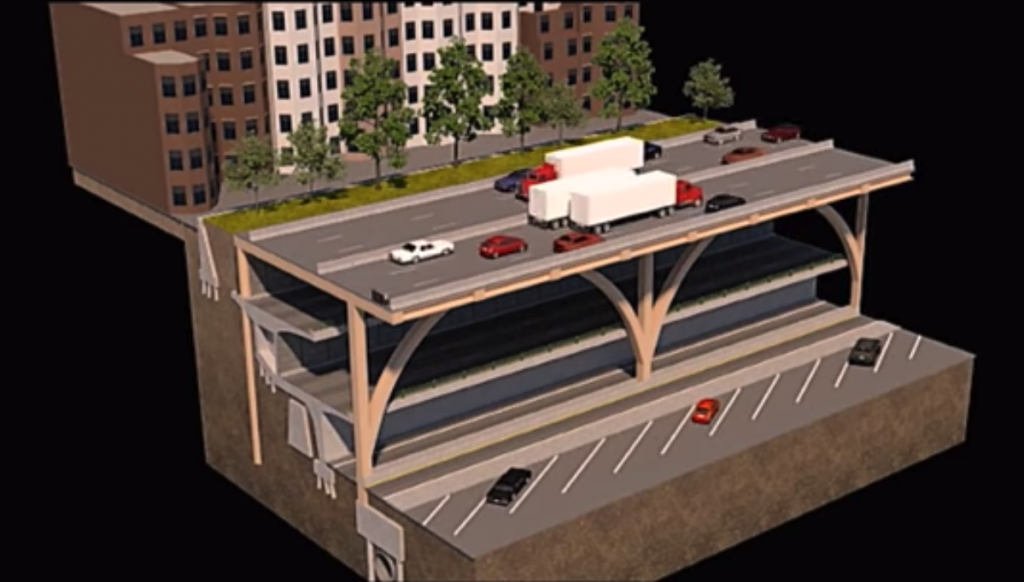 For those who were not present at the meeting, the full presentation and the Q & A session can be viewed online. You can also download their press briefing package. News 12 also aired this story on October 19.
At the meeting, all those who spoke were united in opposition to the "Innovative Approach", condemning the air pollution, noise, visual intrusion, and the loss of the Promenade for six or more years. Some speakers expressed fear that the Promenade would not be rebuilt as promised. In addition, all of the calls, emails, and visits to the BHA office by members of the community have been opposed to the Innovative Approach.
The message to DOT is clear: Back to the Drawing Board.
The BHA calls upon DOT to work with the community to identify and evaluate other options that do not prioritize motorists at the complete expense of residents.
In addition to the "Traditional" incremental, lane-by-lane approach, DOT must consider other locations for the temporary roadway, including pushing it west of Furman Street.
Other community suggestions that deserve more attention:
• implementing strategies to reduce the volume of BQE traffic, such as reinstituting two-way tolls on the Verrazano Bridge, which requires Congressional approval;
• instituting tolls at East River crossings which would require State approval of the MoveNY Plan;
• using transit solutions similar to the plan for the L train shutdown;
• considering other traffic management measures, such as HOV lanes.
The BHA is committed to leading a campaign to protect the Heights community, as we did in organizing a borough-wide campaign to secure Design-Build authorization.
We ask that DOT take the Innovative Approach off the table. We need to see more options, and we ask that DOT listen to and be responsive to the concerns of our community.
Join the BHA in protecting the neighborhood. Let us know your thoughts.