May 18, 11:30 AM | Brooklyn Heights Promenade at Montague St.
Support the Promenade Gardens while enjoying delicious home-baked treats! Saturday, May 18 (rain day May 19), from 11:30am to 2:30pm, come join us on the Promenade at the Montague St entrance.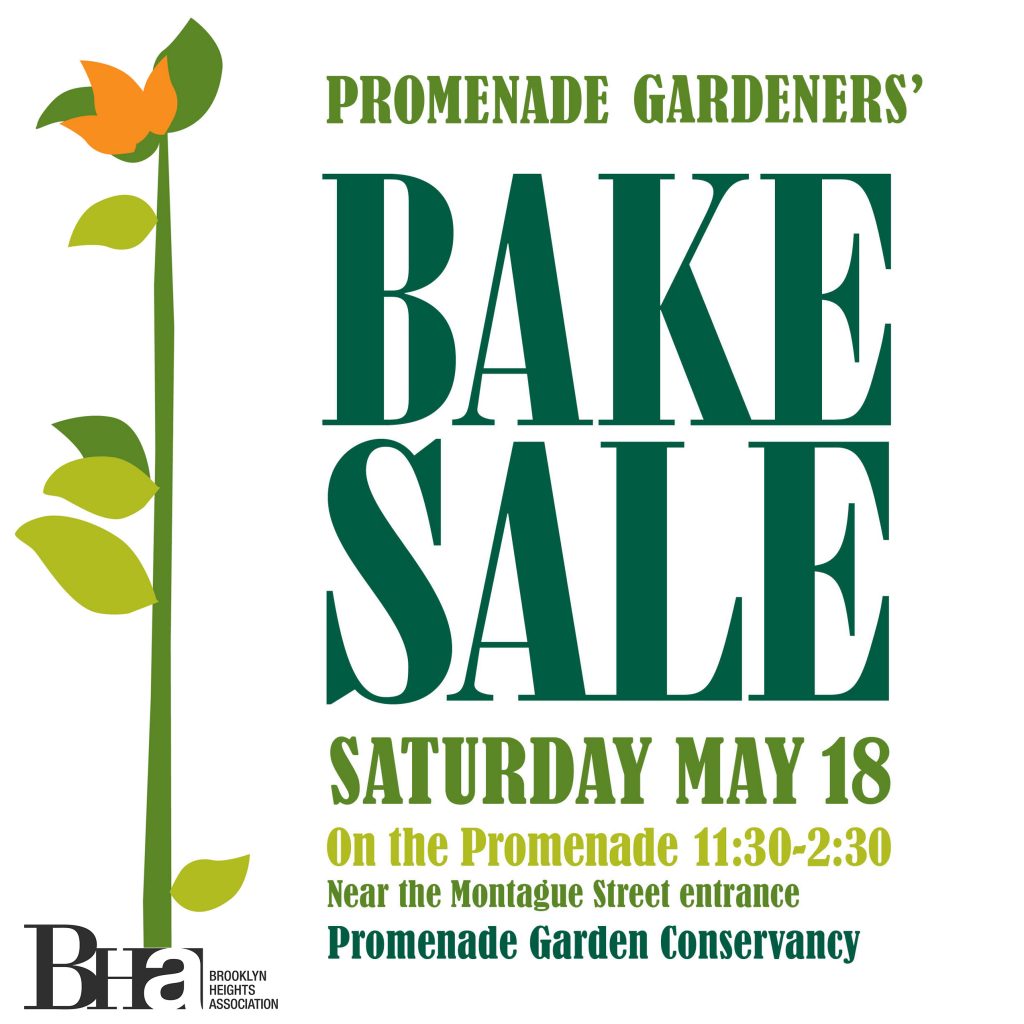 The PGC is a program of the Brooklyn Heights Association, created to help beautify the Gardens along the Promenade. PGC funds not only pay for the gorgeous annual plantings, but also contribute to the salary of a dedicated professional City gardener who organizes the PGC's many volunteers.