June 21, 6:00 PM
Please join the Department of Social Services and the Brooklyn Borough President's Office on Wednesday, June 21st, at Medgar Evers College's EOJ Auditorium for a "NYC Communities Care Workshop" on understanding homelessness and poverty in our City and ways to combat it.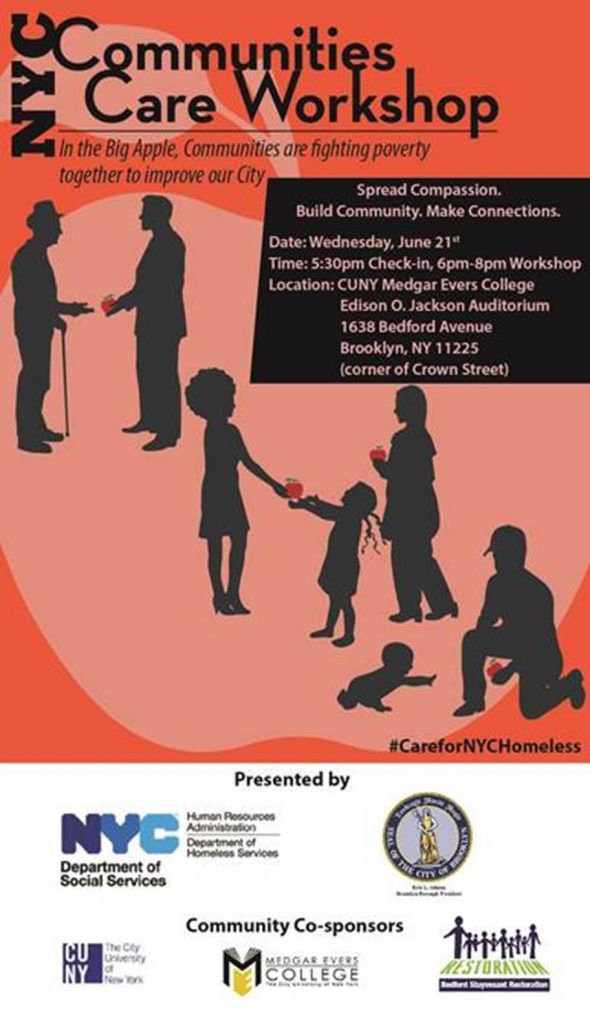 At the workshop, we will come together in community to learn about the following:
the state of homelessness and poverty in NYC, including who is experiencing homelessness;
why people are experiencing homelessness and/or on the verge of homelessness;
what the City and local nonprofits are doing to address this issue and
what we as community members can do to assist our neighbors dealing with these issues; 
For example, in addition to providing shelter, the City has resources to keep people in their homes and out of shelter.  We want to share this information with you to empower your communities to fight poverty and homelessness.
Seating at the workshop is limited.  To attend, click to RSVP