June 1, 5:00 PM | Pierrepont Playground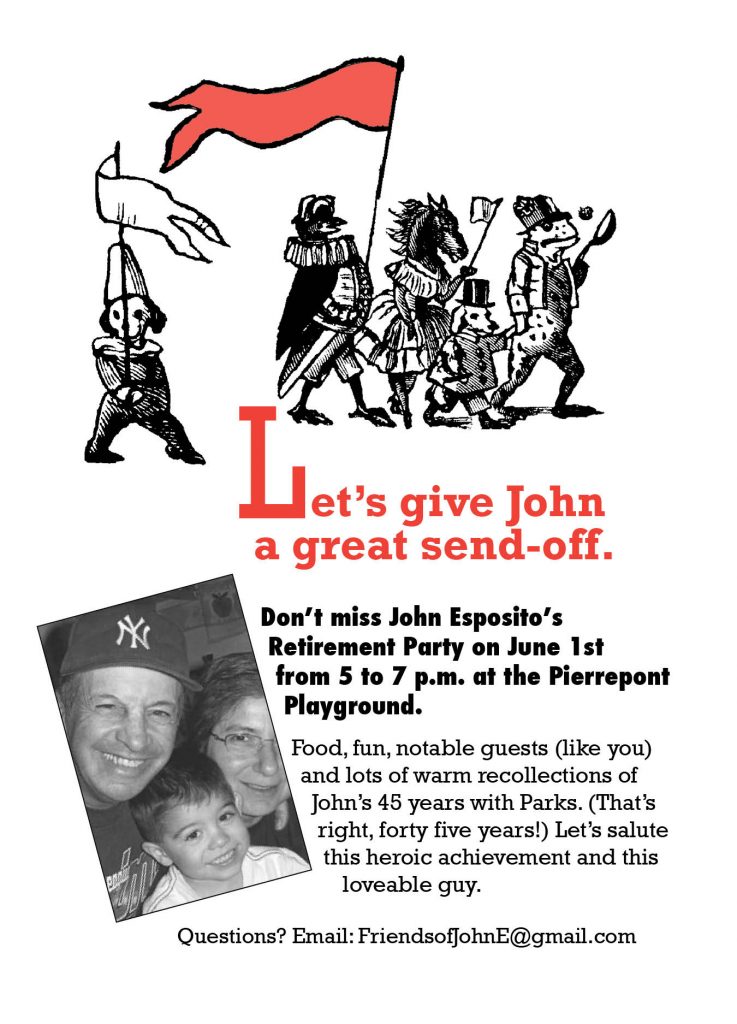 If you ever spent time at Pierrepont Playground or enjoyed a stroll on the Promenade, you have met John Esposito, the Park department's friendliest caretaker who maintained our neighborhood for 45 years.

Food, fun, notable guests (like you) and lots of warm recollections of John's many years with Parks. Let's salute this heroic achievement and this lovable guy.
Let's give John a great send-off!
For more information, please contact
friendsofjohnE@gmail.com