May 29, 4:00 PM
With the support of the BHA, the City Council approved renaming the corner of Columbia Heights and Orange Street for Emily Warren Roebling, who took over the completion of the Brooklyn Bridge after her husband was disabled by caisson disease in January 1879. This location is close to the home where she and Washington Roebling resided at 110 Columbia Heights, now no longer standing.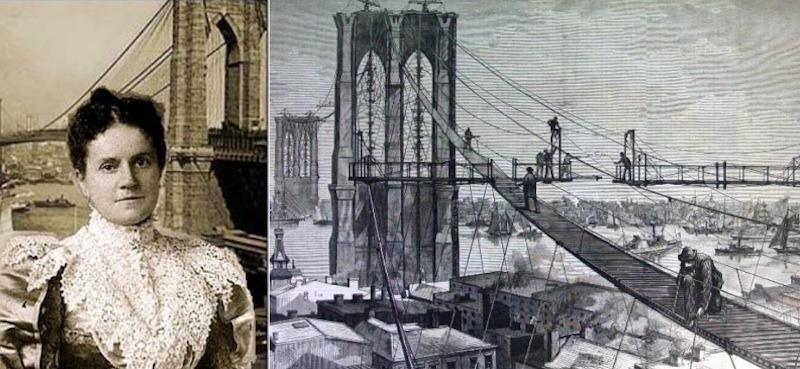 A dedication ceremony in her honor will take place on Tuesday, May 29th at 4 PM, at which a street sign bearing her name will be unveiled by her descendants and other dignitaries. Remarks will be given by Council Member Steve Levin, who sponsored the re-naming request, other elected officials, Deborah Schwartz, President of the Brooklyn Historical Society, and Marilyn Weigold, who authored a biography of Emily Roebling.

The ceremony is open to the public, but an RSVP would be appreciated to eadams@council.nyc.gov.