November 27, 6:00 PM
In honor of Caregiver Appreciation Month, Heights and Hills in partnership with NY State Senator Brian Kavanagh, Assemblywoman Joanne Simon, Council Members Brad Lander and Steven Levin will be presenting a three part informational series on caregiving topics. The third one on November 27 will explore what home care options are available, how to deal with common issues that come up and how to pay for it.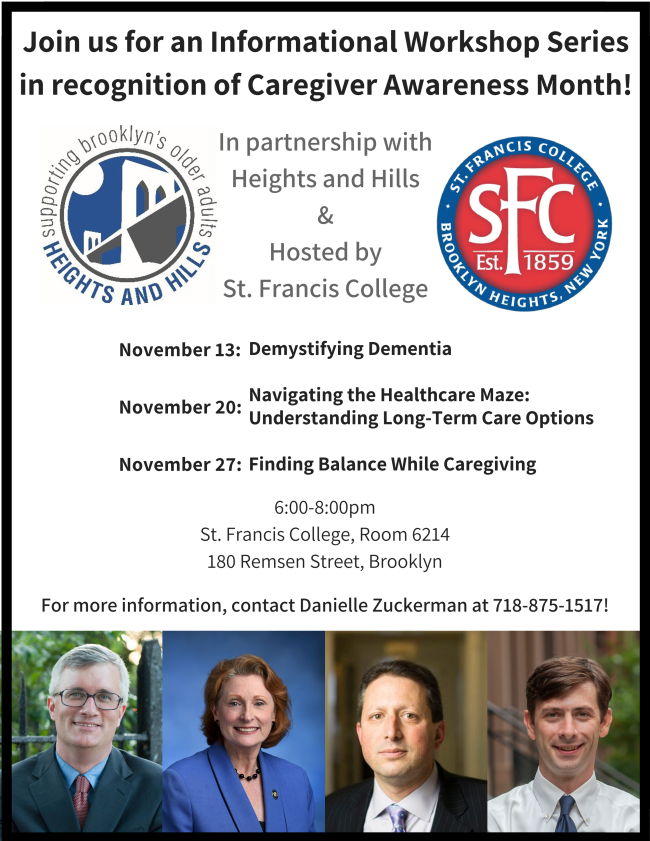 Finding Balance While Caregiving
November 27, 2018, 6pm-8pm
presented by Michael Rublin, LMSW – Caregiver Social Worker
Too busy caring for a loved one to take care of yourself? Feeling stressed, anxious, exhausted, worn-out? You are not alone, and help is out there! This workshop will explore easy ways you can take good care of yourself while helping someone you love.
For more information, contact Danielle Zuckerman at 718-875-1517