May 19, 10:00 AM | First Unitarian Church
Don't miss this electronic recycling event on May 19, from 10am-4pm, to be held at the First Unitarian Church Chapel on Pierrepont Street between Monroe Place and Clinton St. Accepting residential waste only.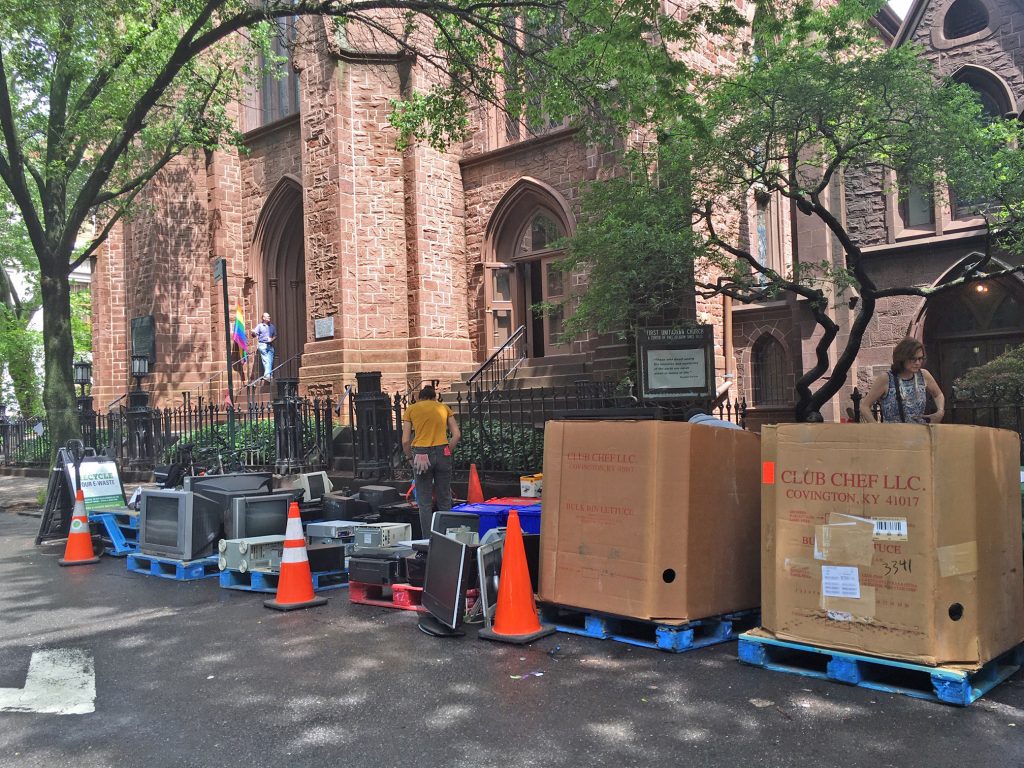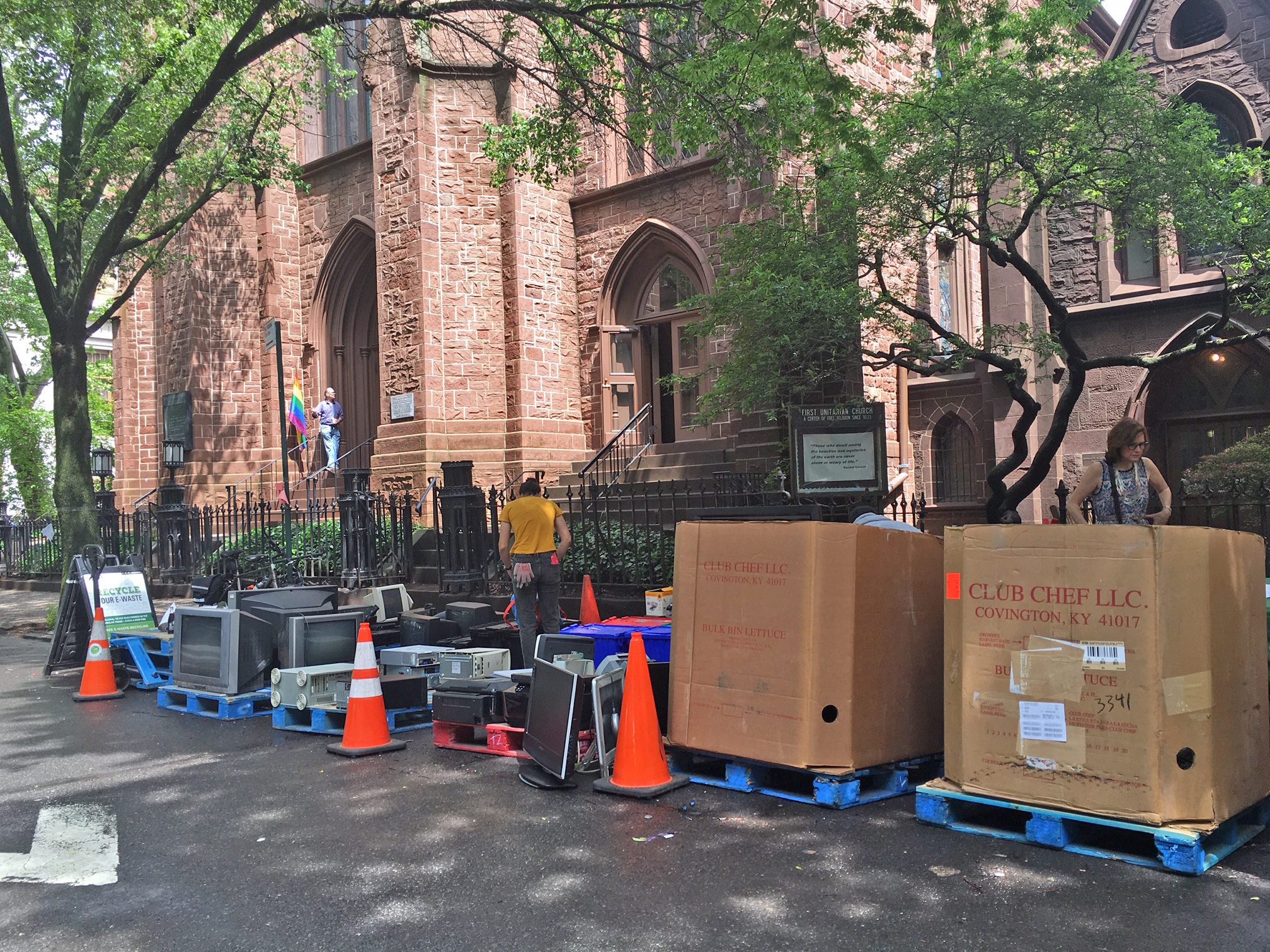 Items accepted:
Pagers
Answering Machines
Personal Computers (& computer small batteries, separated in plastic bags peripherals)
Cables and wiring
Printed Circuit Boards
CD Players
Radios
Cell Phones
CFL bulbs
Remote Controls
Copiers (floor and desk models)
Scanners
DVD players
Servers
Electric Typewriters
Stereos
FAX Machines
Tape Players
Hard Drives
Telephones
Household batteries
Transparency Makers
Laptops
TVs
Mainframes
VCRs
Modems
No kitchen appliances, smoke or carbon monoxide alarms.
Co-sponsored by the First Unitarian Church, the Brooklyn Heights Association and neighborhood churches and synagogues in cooperation with the Lower East Side Ecology Center.
For more information, call (718) 624-5466 or click here.