September 21, 6:00 PM | 145 Columbia Heights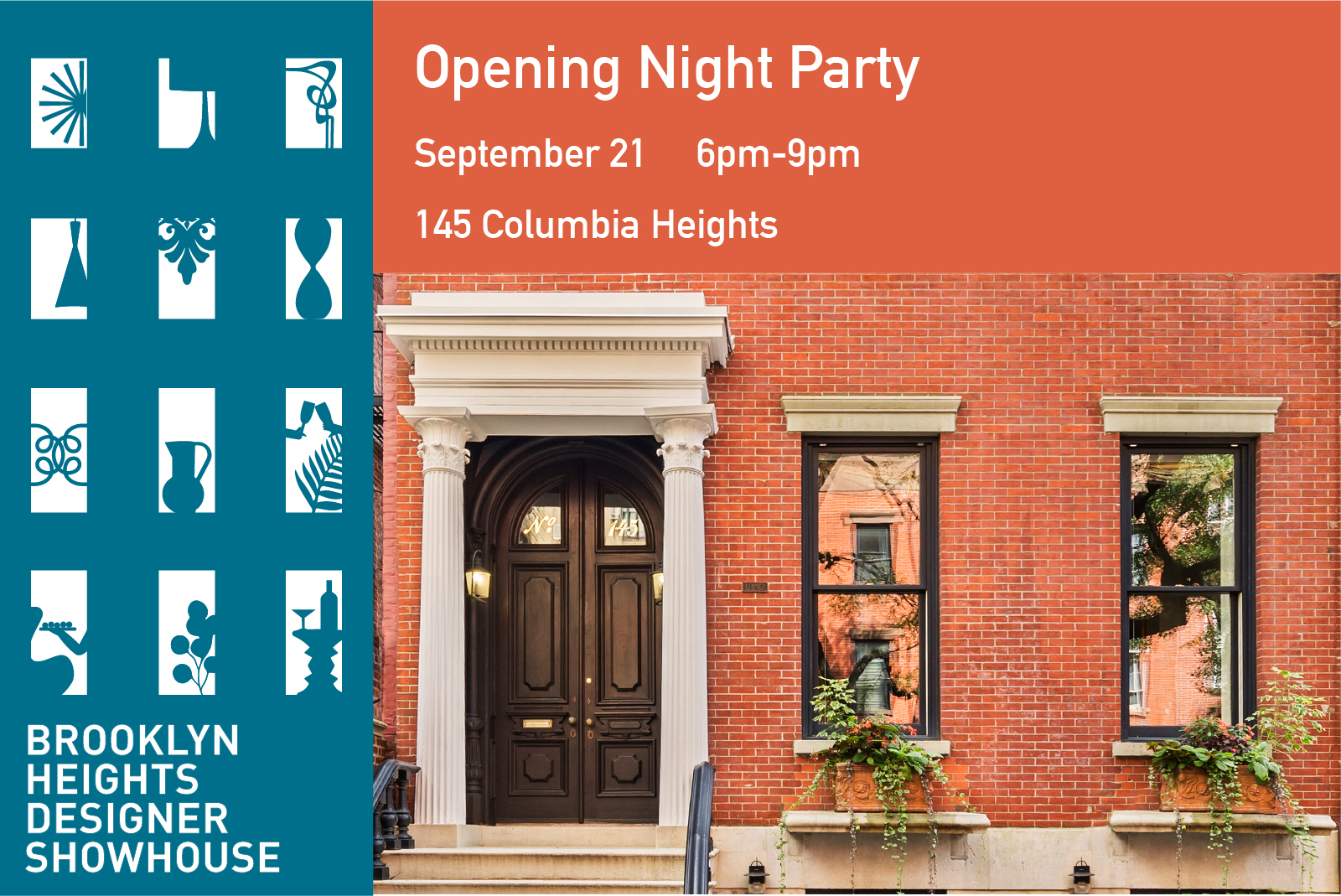 The 2022 Showhouse celebrates historical architecture and contemporary design. Located at 145 Columbia Heights and just steps from the world-famous Brooklyn Heights Promenade, the historic townhouse seamlessly blends old-world architecture with modern luxury. Each room will be dramatically transformed through the creativity of over a dozen interior designers from Brooklyn and New York City's celebrated design community. It will showcase new products, wallpaper, furniture, and fixtures – many designed and made in Brooklyn.
Join us for the 2022 Showhouse Opening Night Party on Wednesday September 21 from 6-9pm. Party-goers will get an exclusive advance look at the Showhouse and a chance to enjoy drinks and hors d'oeuvres with friends and neighbors in its beautiful rooms. The Brooklyn Designer Showhouse is the BHA's premier fundraising event.
All proceeds benefit the Brooklyn Heights Association.