July 31, 10:00 AM
Volunteer with your neighbors to improve the cleanliness of our sidewalks and streets.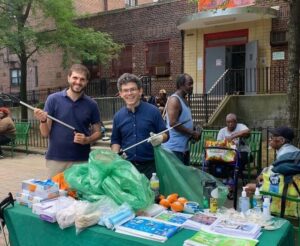 Meet at the corner of Henry Street and Hunts Lane (between Remsen and Joralemon) at 10am on Sunday July 31st. Kids are welcome!
This event is co-sponsored by the BHA and our City Council Member Lincoln Restler, seen below at a recent clean-up event at NYCHA Gowanus Houses.