February 23, 7:00 PM | Virtual Meeting
This year's meeting will feature a panel discussion with candidates for Brooklyn's 33rd Council District. Come hear the candidates discuss their positions on the critical issues facing our district and our city!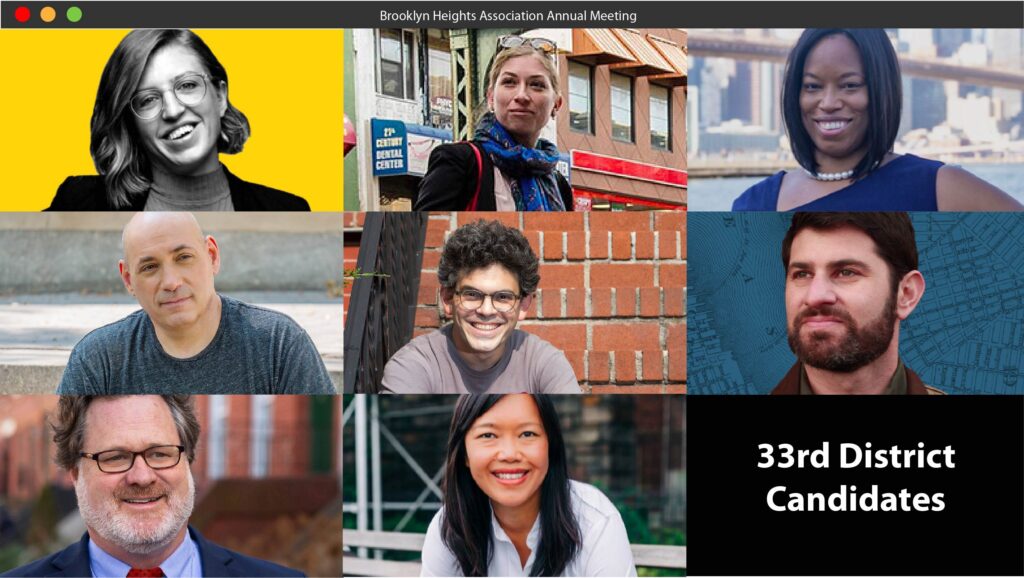 33rd District Candidates
We will also be honoring the Arab-American Family Support Center, Becky Carpenter, Peter Kendall Clark, and Martin Schneider.
Registration Required 
The BHA's annual meeting will take place online this year but as always, it will be free and open to BHA members and non-members. (Not sure if you are still a member? Not yet a member but would like to be? Email us at
info@thebha.org
and we can help you with any membership questions/concerns.)
Click here
to read the minutes from our 2020 meeting.