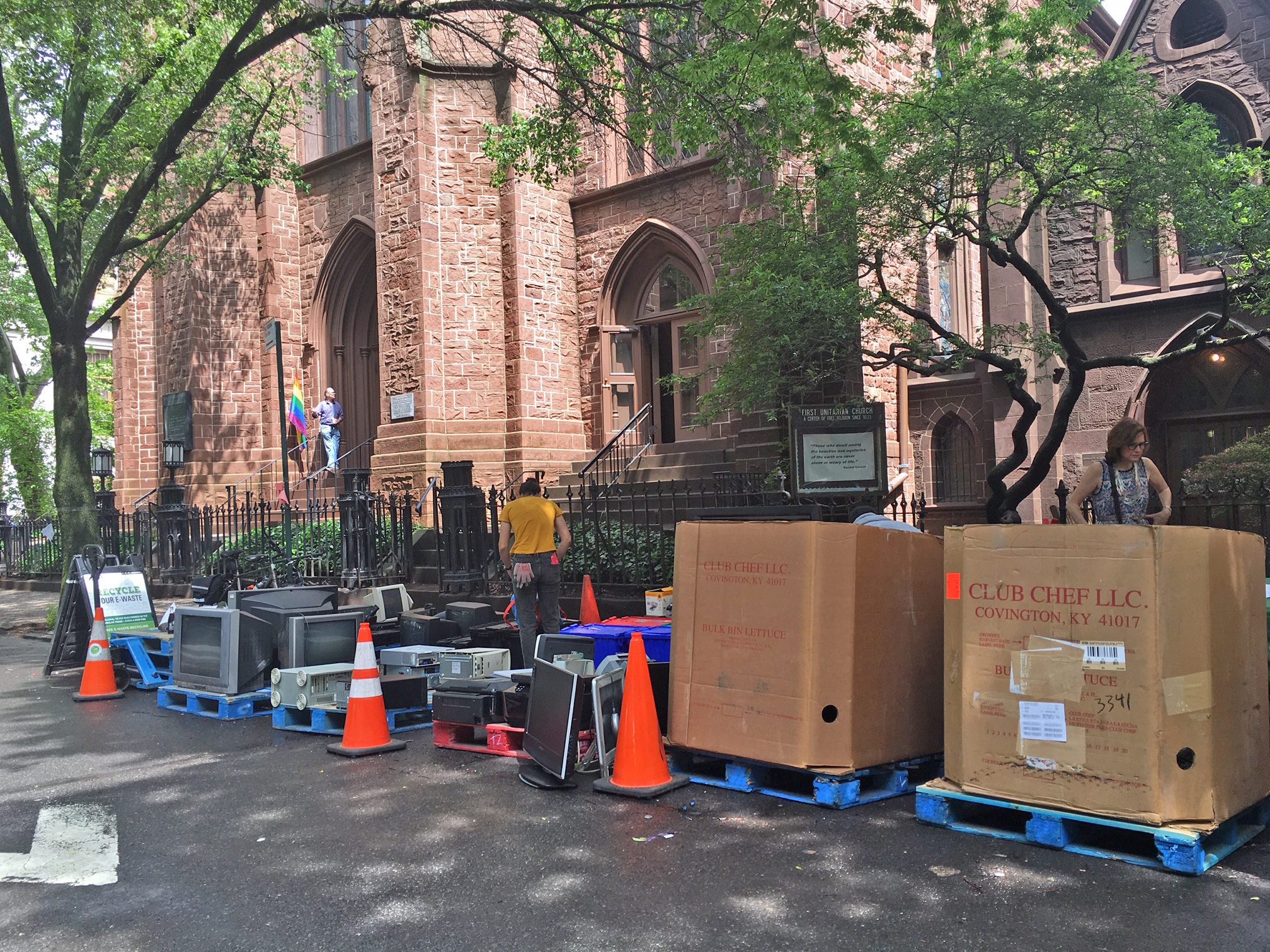 Are old computers and other electronic goods cluttering up your storage space?
Dispose of them in an environmentally safe way this weekend at the Electronic Waste Recycling Event sponsored by the Unitarian Church, Brooklyn Heights Association, and other neighborhood religious institutions.
The event will take place on Sunday, May 19th, 10 AM – 4 PM on Pierrepont Street between Monroe Place and Clinton Street.
The Lower East Side Ecology Center accepts a wide range of electronics, but also batteries (both alkaline and rechargeable) and those pesky compact fluorescent bulbs.
Kitchen appliances and smoke/carbon monoxide detectors are not accepted.