Cadman Plaza West Closure Planned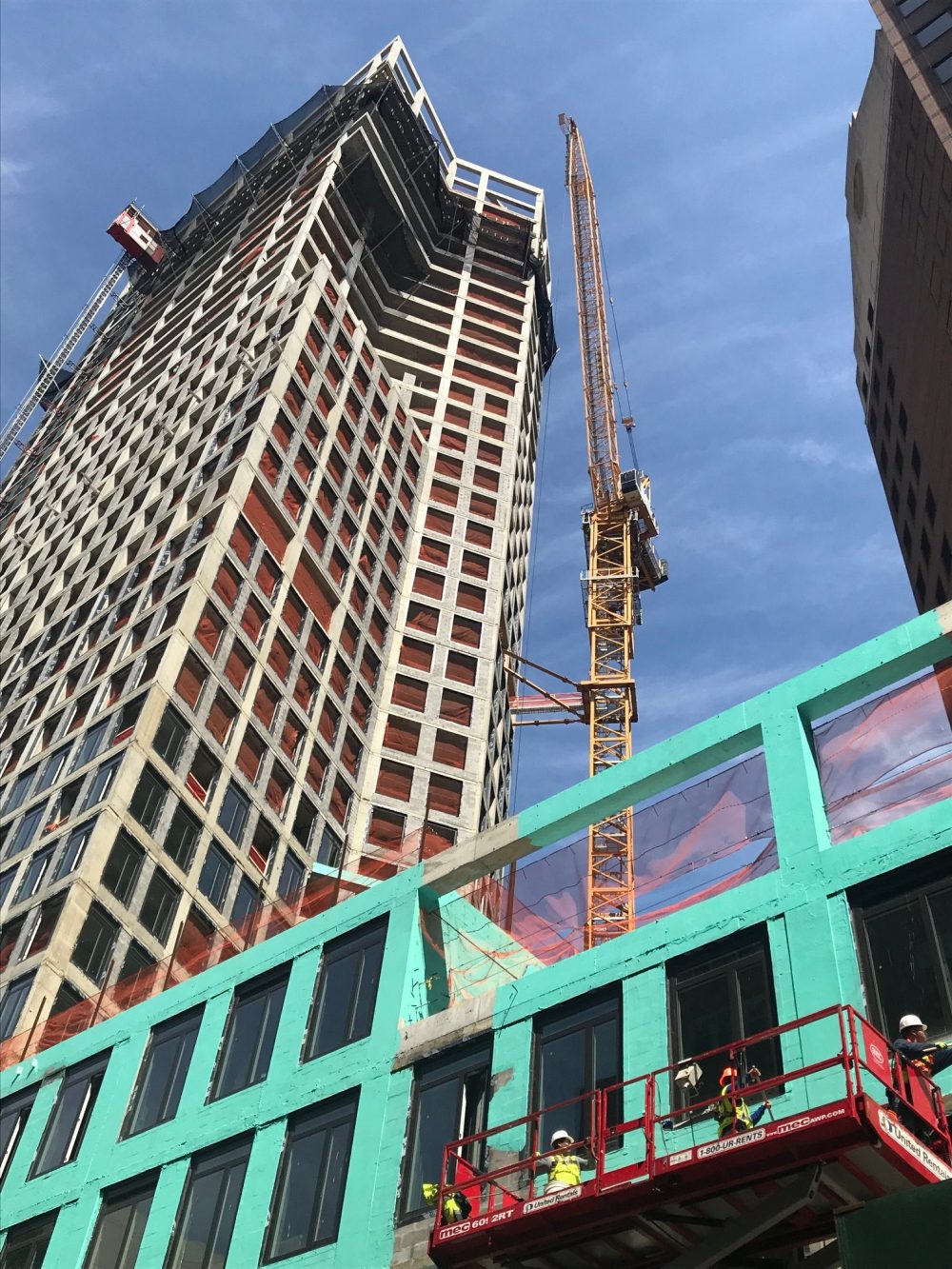 The superstructure of One Clinton Street recently achieved its full height, which enables the attached tower crane to be dismantled. To facilitate its safe removal, Cadman Plaza West will be closed between Tillary and Johnson Streets on the weekends of May 10 or May 18 depending upon weather conditions.
Southbound: Lanes will be closed at 10 PM Friday May 10th to 11:59 PM Sunday May 12th OR from 10 PM Friday May 17th to 11:59 PM Sunday May 19th.
South and Northbound: Lanes will be closed from 12:01 AM to 6 AM Saturday May 11th OR from 12:01 AM to 6 AM Saturday May 18th.
May 18th Bake Sale Funds the Promenade Gardens
The Promenade Gardens Conservancy, a program of the Brooklyn Heights Association, will sponsor a bake sale at the Montague Street entrance to the Promenade on Saturday, May 18th (rain date is May 19th) from 12 Noon to 4 PM. The proceeds fund a portion of the salary of a dedicated City gardener who supervises the work of the PGC volunteers. The PGC plants and maintains the gardens along the Promenade.
You can help keep the gardens looking beautiful by stopping by to buy a delicious treat.
Electronic Waste Recycling, Sunday May 19th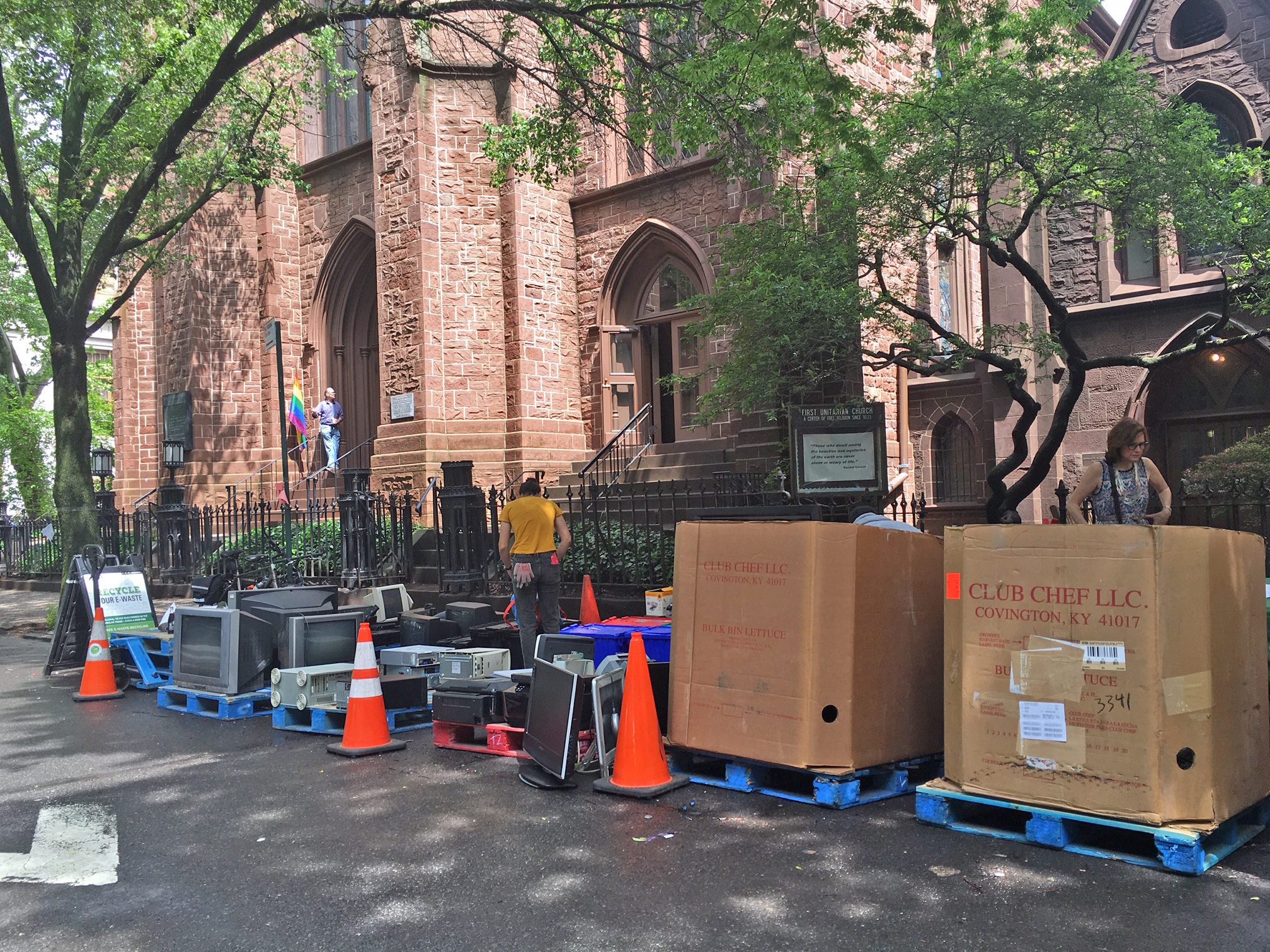 The Unitarian Church and the Brooklyn Heights Association are co-sponsoring an electronics recycling event with other area religious institutions in conjunction with the Lower East Side Ecology Center on Sunday, May 19th, 10 AM to 4 PM, on Pierrepont Street between Monroe Place and Clinton Street.
A long list of items will be accepted for recycling, among which are personal computers, cables, CD and DVD players, radios, stereos, telephones, TVs, and much more. Batteries are also accepted but alkaline and rechargeable batteries should be separated and the terminals of rechargeable batteries taped.
Kitchen appliances and smoke or carbon monoxide detectors are not accepted.
For more information, call (718) 624-5466 or click here.
Please Contribute to the BQE Fund
The Mayor's creation of an independent panel to take a fresh look at the options for reconstructing the BQE is an encouraging step. But as a community, we cannot be complacent. To sustain our advocacy for a 21st century solution that does not include a 6-lane highway at our doorstep, the BHA has engaged the services of strategic, historic preservation and legal consultants.
While funds were raised in the fall, our expenses continue to mount. Your donations now to the BHA's BQE Fund will make a difference. Please be as generous as you can.