Tomorrow may be chilly, but our blood runs hot at the prospect of DOT's 6-lane highway on the Promenade and its horrendous noise and pollutants.
Join Comptroller Scott Stringer, Senator Brian Kavanagh, Assembly Member Jo Anne Simon, City Council Member Stephen Levin, the BHA and A Better Way tomorrow at 11 am on the Promenade at the Pierrepont Street entrance.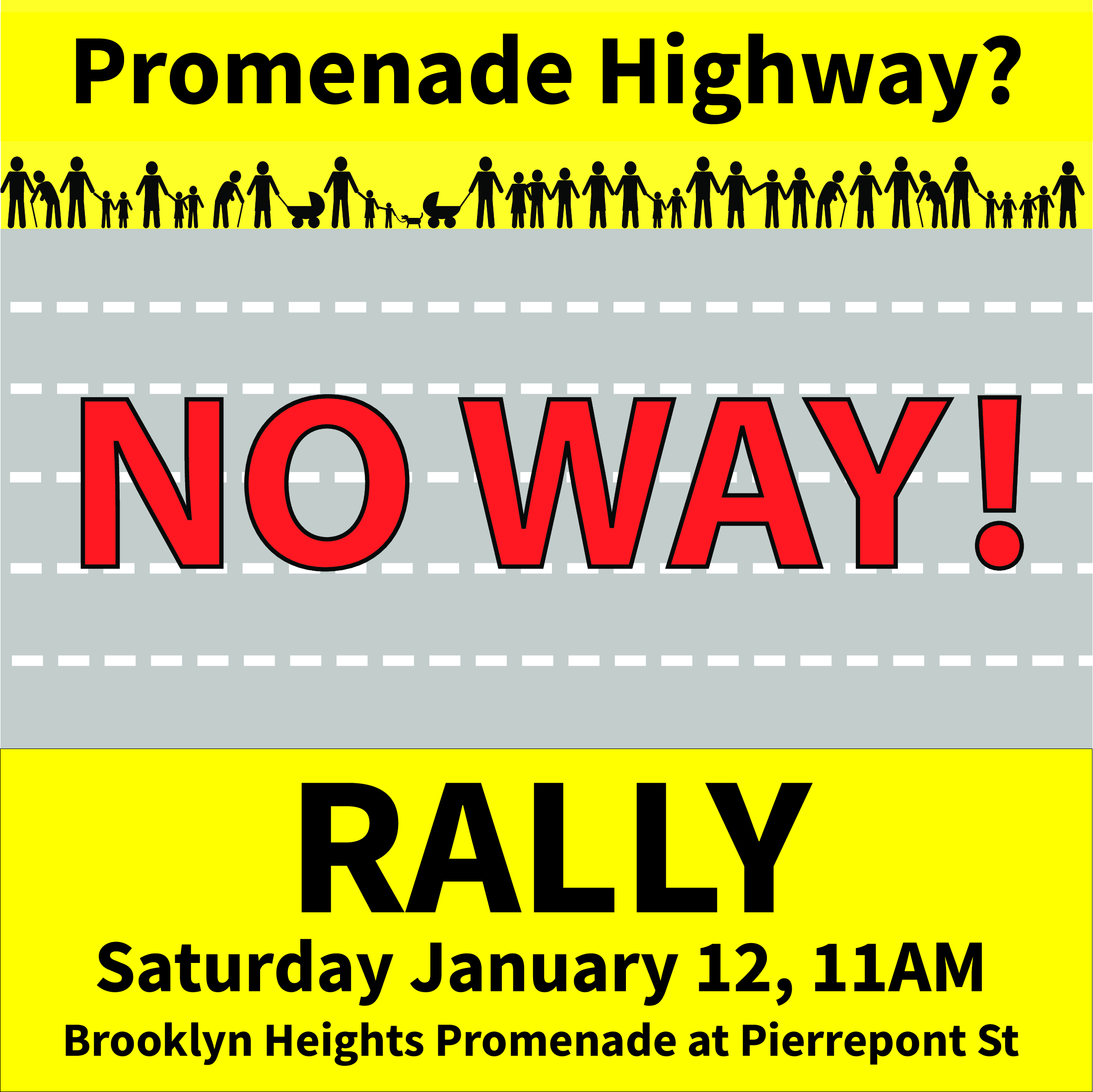 A large turnout is critical to showing Mayor de Blasio, our elected officials, DOT, the media, and the general public that there is No Way that we will accept this absurd solution. There has got to be better alternatives. The BHA's Parallel Highway concept is one such better idea and deserves a prompt answer from DOT.
Help us spread the word by downloading and distributing our color or black and white flyer.
We will distribute signs at the rally. The image of those signs and a dense crowd will convey our clear message… Promenade Highway? NO WAY!
See you tomorrow.
---
In case you missed it, watch Mary Frost's interview on Chanel 13 during which she discussed the disastrous environmental impact the Promenade Highway would have on our community.
---
For instant updates, make sure you follow us on Instagram!