In a letter sent today, the BHA asked DOT Commissioner Trottenberg to emulate the MTA's recent announcement of a new approach to repairing the L Train tunnel by re-thinking DOT's approach to the BQE reconstruction project.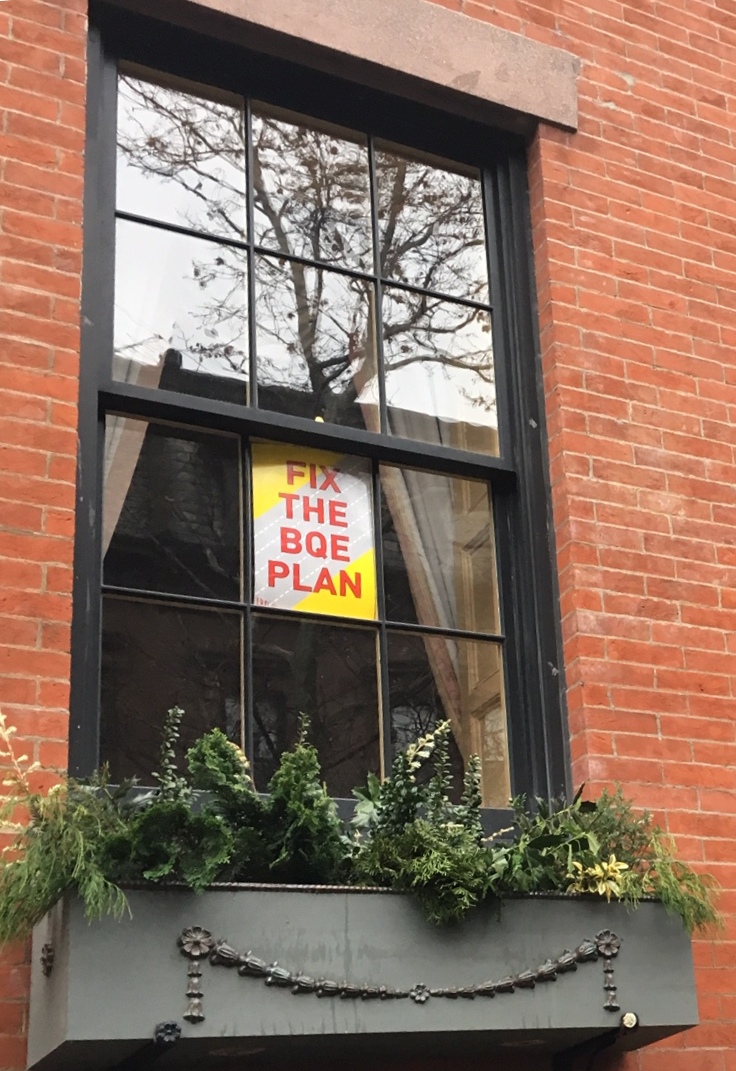 Our letter highlights the parallels between the L Train and BQE projects: they both pose huge engineering challenges, and the government's initial approach in each case would impose devastating consequences on neighboring communities. Last week's development for the L Train tunnel resulted from consultation with outside experts with a fresh perspective.
Our letter reiterates our earlier critique of the DOT's proposal to build an interim six-lane interstate highway where the Brooklyn Heights Promenade is located — the "Promenade Highway" — for the havoc it would wreak on the neighboring communities during the lengthy construction period. But the new letter also critiques the outcome of the DOT's current project for its failure to be forward-thinking: the DOT's multi-year project would end up essentially reconstructing a 1950s highway that served the needs of the last 75 years rather than create a 21st Century solution that would serve the region's needs for the next 75 years. This makes no sense in an era when new approaches and technology for transporting people and goods are rapidly being developed.
In asking DOT to re-think its approach, the BHA formally entreats DOT to halt its planning for the Promenade Highway and to seek outside, independent experts with a fresh perspective to address two goals: "to identify the role of this section of the BQE in a 21st century regional transportation solution and to devise an approach to construction activity that will be acceptable to the neighboring communities."
To address the devastating consequences of the DOT's proposed Promenade Highway approach to construction, the BHA proposed to DOT last November an alternative construction approach of creating a temporary two-level, three-lane "Parallel Bypass" highway west of the triple cantilever. That approach would not only spare the environmental havoc inflicted by the DOT plan, but would also potentially allow the BQE to be rebuilt more quickly by providing easier construction access to the existing BQE. (assuming DOT goes forward with its current plan). Citing the joint letter to DOT of December 21 by Rep. Velazquez, Sen. Kavanagh, Assemblymember Simon, and Councilmember Levin, as well as Comptroller Stringer's earlier letter, we echo their call for DOT to respond to the BHA's proposal and to explore other alternatives.