The Department of Transportation's plan for the 6-lane "Promenade Highway" is an egregiously bad idea.
It would destroy an internationally-recognized scenic and cultural icon, wreak economic and environmental havoc, and destroy the physical fabric of our neighborhood.


DOT says that the Promenade Highway would be in place for six years, a very long time if construction could actually be completed in that period. But common wisdom dictates the Promenade Highway could easily extend a decade or more. And there is no guarantee that it would ever come down.
The BHA has pulled out all the stops to halt this ill-considered, destructive plan, but your financial support will be crucial to continuing our Battle of the BQE.
We have expended considerable resources to hire architectural and engineering expertise, and have presented DOT with an alternative concept by means of which traffic would be moved to a temporary two-tiered highway on the west side of the BQE. This approach would provide easier construction access to the triple cantilever, thus allowing the reconstruction project to be completed more efficiently in terms of time and cost, and without the terrible environmental impacts of the DOT plan.
Representative Velazquez, Senator Kavanagh, Assembly Member Simon, and Council Member Levin cited the BHA's concept in their joint December 21st letter to DOT Commissioner Trottenberg, calling upon DOT to ensure "that all plausible alternatives are fully considered before any version of this project receives the Federal, State and City approvals that will be necessary before DOT can move forward."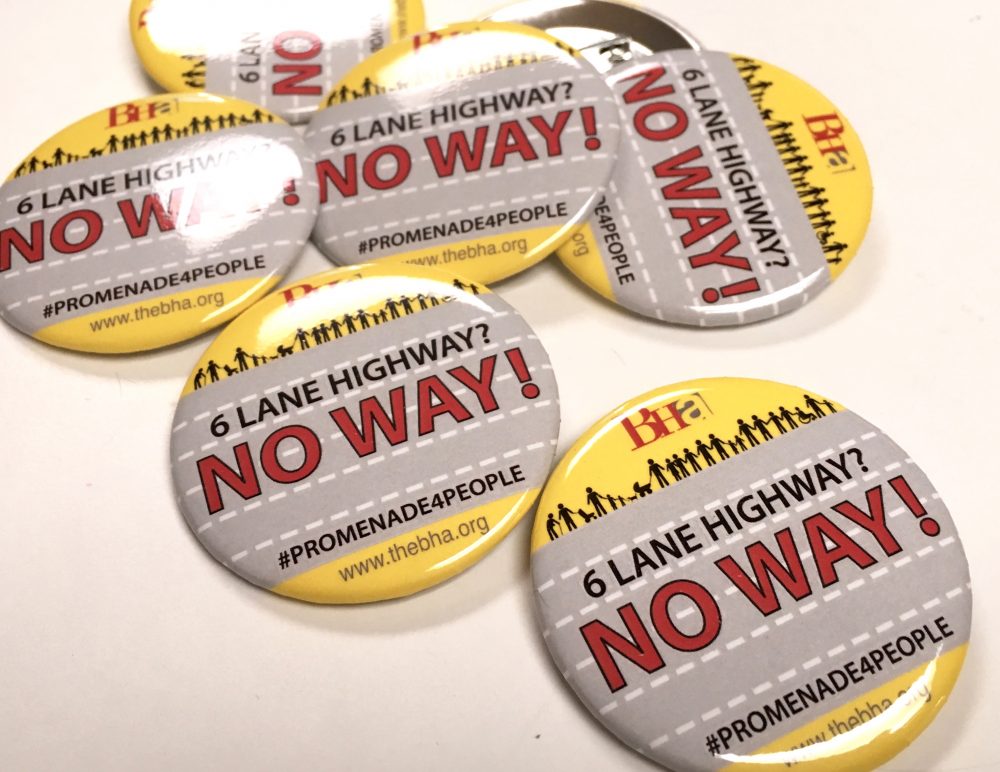 The ground is shifting on the DOT plan and you can help us further build the momentum to defeat the Promenade Highway. The BHA is prepared to expend significantly more of its own resources, but strategic communications consultants and litigation experts require large investments. We cannot fight this battle without your help.
The BHA has been working closely with A Better Way, a single-purpose entity created by several Heights residents to focus on the BQE Project. We welcome their efforts and are coordinating with them to avoid needless duplication of expense.
Your contribution to the BHA, a 501(c)(3) charitable organization, is TAX DEDUCTIBLE. So please, make as generous a donation as you can today, online or by check to the BHA at 55 Pierrepont Street, Box 17D, Brooklyn, NY 11201.