Community Board 2 will hold a public hearing on the City's Borough-Wide Jail Plan, including a new jail to replace the current Brooklyn House of Detention at 275 Atlantic Avenue:
Thursday, April 11, 2019
5-9 PM (Doors open at 4:30 PM)
Bishop Loughlin Memorial High School Auditorium
357 Clermont Avenue (Enter off Greene Avenue)
The location is 2 blocks from the Clinton-Washington Avenue G train station. Due to the anticipated large crowd, please plan to arrive early if you plan to testify.
The hearing is the start of a 7-month land use review process (ULURP) that will culminate with a final decision by the City Council on Mayor de Blasio's plan to close Rikers Island and construct four new jails, one in each borough except Staten Island. Targeting an eventual jail population of 5,750 detainees – down from the current level of 7,800 – each jail would house up to 1,437 detainees.
The City's plan was developed in response to the Lippman Commission's report, A More Just New York City, which recommended that the unsafe, outmoded and inhumane jail facilities on Rikers Island be closed and detainees transferred to smaller, safer and more humane jails close to the courts and detainee families and incorporate programming and therapeutic services.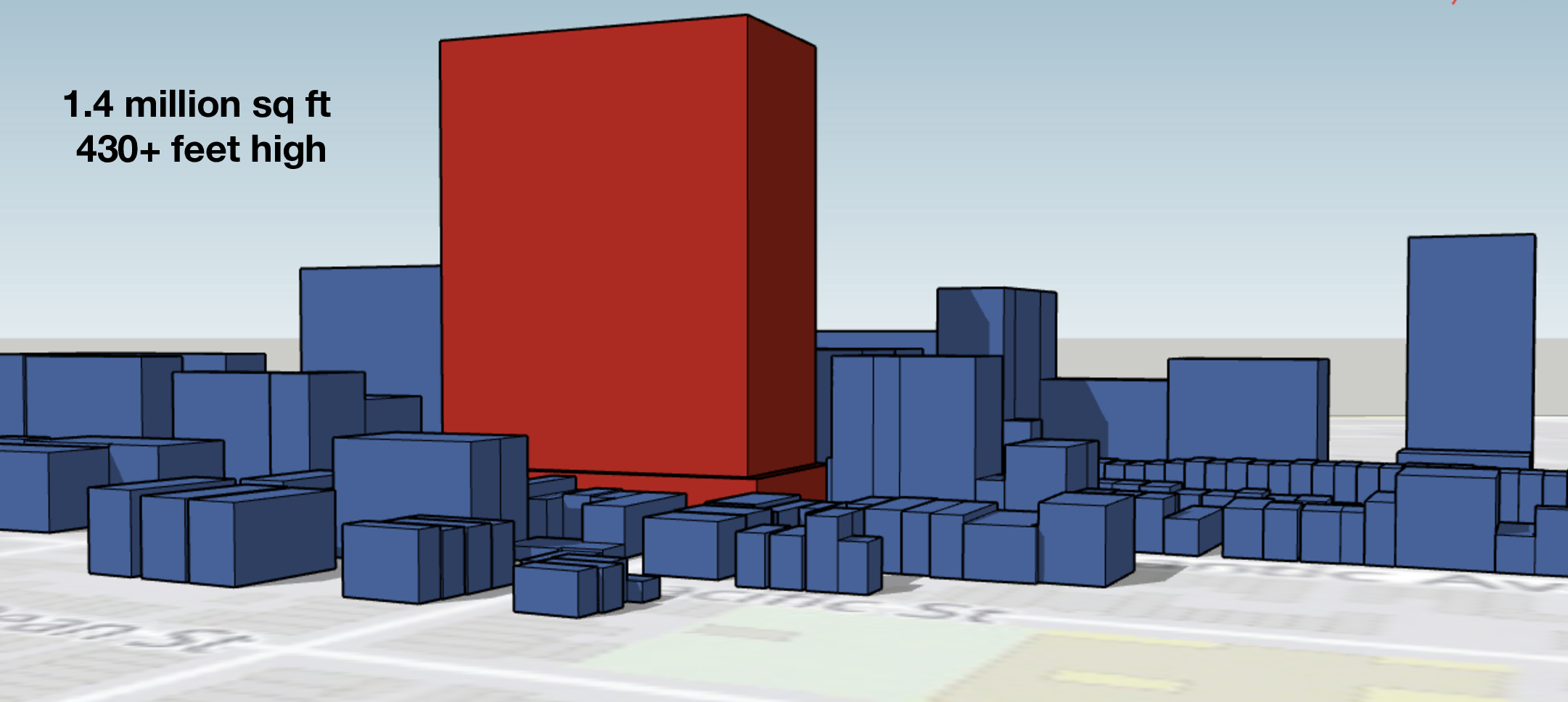 The proposed new Brooklyn jail would replace the current jail built in 1957 with a capacity of 815 beds. The new jail, at up to 395-feet tall, would be nearly twice as large as the current zoning in Downtown Brooklyn, and have 292 below ground parking spaces. By comparison, the Brooklyn Law School dormitory at 205 State Street, the nearest tall building, is 242 ft. high. More information on the City's Borough-Wide Jail Plan can be found in the Final Scope of Work (approx. 1000 pages).
The recent enactment of criminal justice reform measures by the State Legislature, and consideration being given by the City to move seriously mentally ill detainees from a jail environment to more appropriate treatment facilities, could reduce the city's jail population substantially, perhaps to 3,500 detainees. The BHA has consistently advocated as part of a local stakeholder coalition for closing Rikers Island and replacing the current Brooklyn House of Detention, but also for the height of the new Brooklyn jail to be greatly reduced and to be no more than the current zoning in Downtown Brooklyn (FAR of 12).